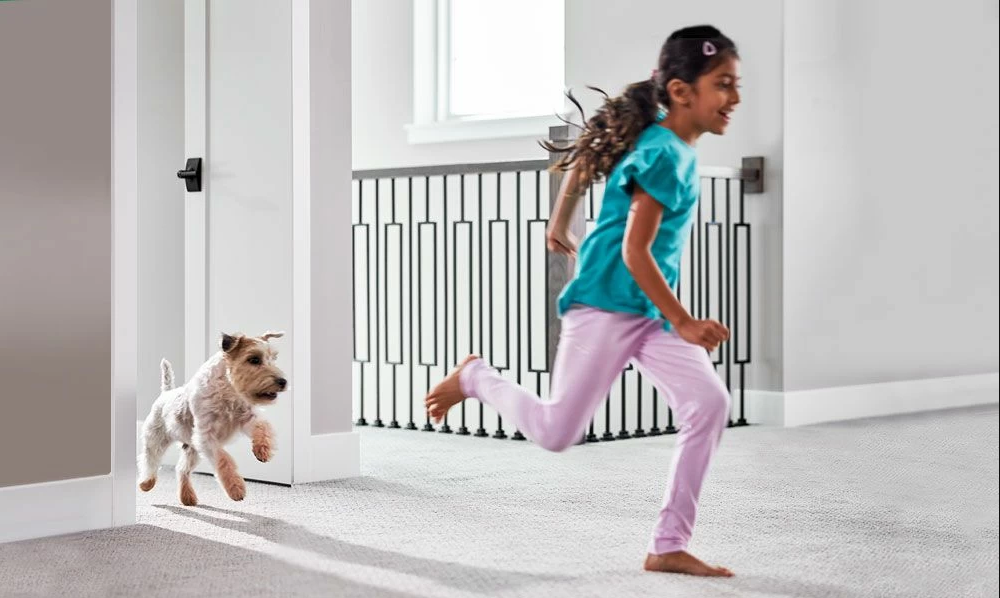 Fort Wayne, IN Destinations: Johnny Appleseed Park #2
Johnny Appleseed Park, including what was formerly known as Archer Park, is a public park in Fort Wayne, Indiana.  It is named after the popular-culture nickname of John Chapman, better known as "Johnny Appleseed", a famous American pioneer, who was buried on the site. Chapman's gravesite is accessible to public view. The weathered tombstone says, "Johnny Appleseed He lived for others. 1774–1845." It is listed on the National Register of Historic Places.
Johnny Appleseed Park serves as the home for Fort Wayne's annual Johnny Appleseed Festival. The current park includes a large campground nestled in rolling ground and woods along the St. Joseph River, Vietnam War Memorial, and at the extreme northwest corner of the park, includes the Allen County War Memorial Coliseum and Exposition Center.
John Chapman (September 26, 1774 – March 18, 1845), better known as Johnny Appleseed, was an American pioneer nurseryman who introduced apple trees to large parts of Pennsylvania, Ontario, Ohio, Indiana, and Illinois, as well as the northern counties of present-day West Virginia. He became an American legend while still alive, due to his kind, generous ways, his leadership in conservation, and the symbolic importance he attributed to apples. He was also a missionary.  He is the inspiration for many museums and historical sites. The Fort Wayne TinCaps, a minor league baseball team here in Fort Wayne, Indiana, is named in his honor.
The stated mission of Johnny Appleseed Inc.  "To educate and stimulate historical  interest among the general public in order to promote a better understanding of Johnny Appleseed, his life and times.  To provide a historically authentic recreation of the time of Johnny Appleseed and the period in which he lived and the plan, operate and administer the annual Johnny Appleseed Festival in Fort Wayne, Indiana."
Held in September, the annual apple festival is full of trappers-traders, period demonstrators, crafters, food booths and more.  The pure family oriented, 1800 period outdoor atmosphere of this event truly makes it unique in the community. Families can reach back in time and connect with the sights, smells, sounds and atmosphere of the pioneer life in Fort Wayne.
The Johnny Appleseed Festival is a cooperative effort of the Fort Wayne Parks & Recreation Department; Settlers Inc. and Theta Chapter of Psi Iota Xi Sorority. There are many groups, organizations and local businesses that have contributed both in financial and time contributions. We are the lucky people who can go there with our friends and family and enjoy a special day.
One of the biggest community outreach functions that this festivals provides - is giving back to the community. Over 40 area charities, organizations and churches rely on our festival as their largest single fundraiser of the year.  Without the festival, these organizations would lose a considerable funding source.
Johnny Appleseed Park marks one of the key starting points of the River Greenway on the northeast side of town. Get started today on walking, hiking or biking on this 20-mile linear path that extends all the way to Tillman Park. The park is also known for its campground with 45 RV/Camper sites, its boat ramp into the St. Joseph River and playground areas. The 45 RV/Camper Sites feature electricity and water, firewood*, dump station and restroom/shower/laundry facilities. Please note campers are prohibited to bring their own firewood to the Campground. The parks & recreation department is doing its part to prevent the spread of the Emerald Ash Borer.