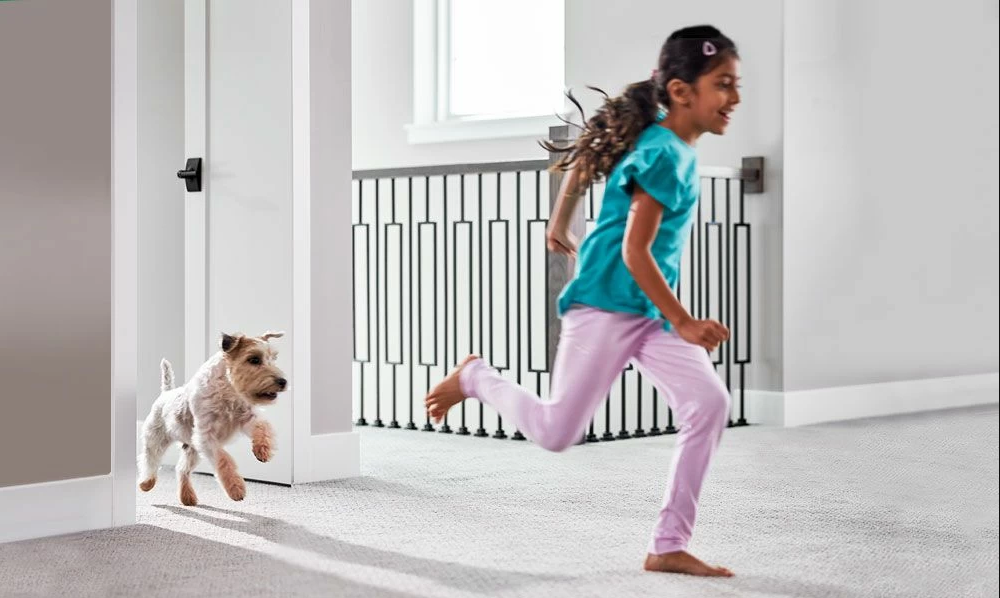 The Chief Jean Baptiste de Richardville House was built near Fort Wayne, Indiana, in 1827. Subsidized by the U.S. federal government through the 1826 Treaty of Mississinawas, it is believed to be one of only three treaty houses built east of the Mississippi River. It is a designated National Historic Landmark.
Chief Richardville, the principal chief of the Miami from 1812 until his death in 1841, signed several treaties with the United States government as it negotiated with the Miami tribe for its eventual removal as a recognized nation. Lands were reserved for Richardville's personal use, and $600 was provided for the building of a home.
After completion Richardville's Fort Wayne home was the equal in style and grandeur of the homes of prominent white residents of the area at that time. The Allen County-Fort Wayne Historical Society acquired the house in 1991 with money donated by the Foellinger Foundation and the Ropchan Foundation.
Born in 1761, Richardville was the son of a French fur trader father and a Miami Indian mother - Tacumwa, sister to the Miami war chief Little Turtle. Richardville and his mother were among the earliest entrepreneurs native to the Fort Wayne and Allen County area. Together they built a trading empire based on control of the "long portage" between the St. Mary's and Wabash rivers, joining two water systems and thereby completing a pathway for commerce that extended from Canada to the Gulf of Mexico.
Visitors may tour the interior of the house, see the room where Richardville died, view the large safe in which he stored his wealth estimated to be $23 million (in today's currency) at the time of his death, and to learn more about the rich Native American history of this area.
Treaty houses got that name because the U.S. government contributed money to build houses for some Native Americans as part of treaty agreements with their tribe.
The Richardville House was built in 1827 with $600 from the U.S. government and Richardville contributing additional money toward the $2,200 cost of the house.
If you plan ahead and pick the appropriate weekend you may even see the house decorated for the holidays with Native-American art and crafts, which may be for sale. At time people also can enjoy baked goods, such as fry bread, and buffalo stew, along with listening to Native-American drumming and singing.
Farther south and west lies the trading and meeting place where the Wabash River and the Wabash and Erie Canal intersected in Huntington, Indiana. Here is another home where Richardville lived - a white, two-story Greek revival filled with period furniture and portraits of the owners. This is also the site where treaties were signed. Today, this house forms the centerpiece of the historic The Forks of the Wabash Park.
Located at 5709 Bluffton Road, Fort Wayne, IN 46809