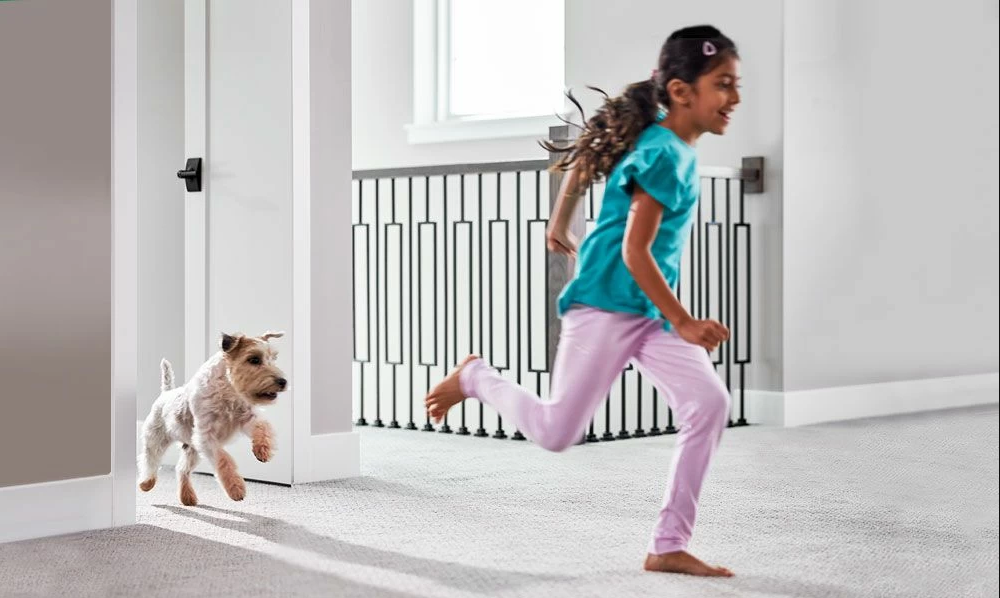 Fort Wayne, IN & Allen County - Places of Interest
Early settlers and Native Americans referred to Fort Wayne as a crossroads because of its strategic location at the convergence of three rivers - the St. Mary's, the St. Joseph, and the Maumee Rivers. The city of Fort Wayne is named after General "Mad" Anthony Wayne, a bold military leader who established the first American fort at the confluence of the three rivers.
In 1824, the Indiana General Assembly established Allen County, and the 1830s brought about the construction of the Wabash and Erie Canal in Fort Wayne. This famous canal earned Fort Wayne the nickname "Summit City" because it was the highest point above sea level along the entire canal route.
Years later, with the advent of the railroad, Fort Wayne held a key position in the great Pennsylvania Railroad and soon become known as the "Altoona of the West." As the 1800s drew to a close, industry in Fort Wayne continued to flourish as immigrants poured into the area seeking jobs.
As the 1900s rolled onto American history, Fort Wayne continued to flourish. Even during the Great Depression Fort Wayne continued its economic boom. Companies like Lincoln National Life Insurance Corporation, Farnsworth Television, Zollner Piston, Central Soya, and the Holsum Bakery all called Fort Wayne home. Notable Fort Wayne landmarks like the Embassy Theatre, the Scottish Rite Auditorium, and the Lincoln Tower were built during these boom years
Fort Wayne is a major metropolitan area and the second largest city in Indiana. Fort Wayne continues to progress as corporations and individuals live, thrive and expand together. In fact during the 1980s and 1990s Fort Wayne was recognized as an All-American City and a Most Livable City.
Families love Fort Wayne, because they find so many amazing things to do! Featuring one of the nation's top zoos! Test the rules of gravity or play games with static electricity at science central. Touch history at the historic old Fort or taste and smell it at Johnny Appleseed Festival.   Engaging festivals and celebrations featuring fun, food, family and friends. Enjoy dozens of places and events for your family to experience Fort Wayne's history and culture.
Today, Fort Wayne continues to be a great place to live, work and enjoy the abundant treasures the area has to offer. If you are looking for a good home for your family, an affordable place to live, a place with a Midwest flavor and dare I say a small town atmosphere.
In my mind, Fort Wayne is the biggest small town in the country. Unlike other cities, Fort Wayne has always had a small town feel to it! At least for me.  You can drive across Fort Wayne in 20 minutes most days.  If you have lived here for a while you likely have experienced these feelings and if you are new welcome to Fort Wayne!
A short stroll through its streets is likely to reward you with abundant sensory delights. Our festivals, neighborhoods and numerous places to dine freely share the aromas of food in the air something for everyone. Music in the streets during Three Rivers Festival one of my favorite activities.
For baby boomers like myself Fort Wayne holds fond memories of our glory-filled-youthful days getting familiar with its streets & neighborhoods looking for adventure, happiness, romance and of times spent with loved ones whom now rest eternally here while we continue the story of "The Fort". Who can forget the floods or the blizzard of 1978 … But do you know how we got here?  Learn more ….